The Welsh Railways Trust is pleased to announce that it has acquired HST Power Car 43056 'The Royal British Legion' for preservation. Thanks to the generosity of Porterbrook in donating the vehicle, it will become the first High-Speed Train Power Car to be preserved in Wales and is one of only a small number currently preserved in the U.K.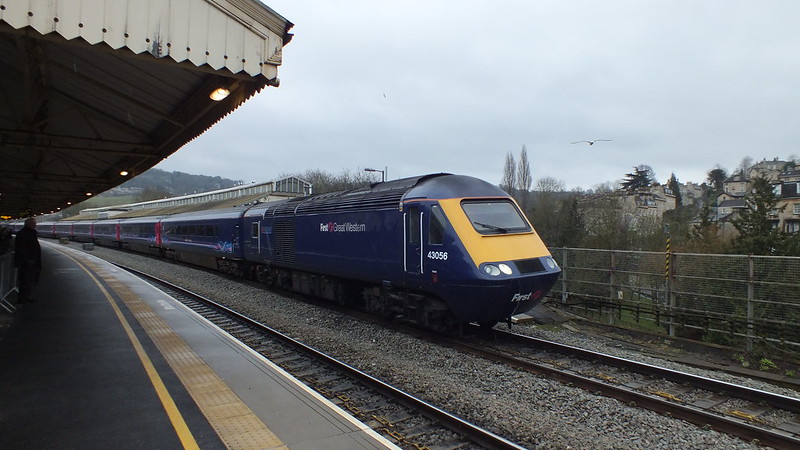 The High-Speed Train was introduced into service in 1976 and formed the backbone of Intercity services on the South Wales Main Line until May 2019, when they were finally withdrawn and replaced by Hitachi IET 800s.
The power car 43056 has led a varied life, having worked on nearly every part of the U.K rail
network. It entered service as part of set 254001, the first HST set on the Eastern Region of what was then British Rail. The Power Car will form a cornerstone in the Trust's ambitions to create a museum telling the stories of Welsh Railways.
James Buckley WRT Trustee said "We are incredibly proud to be preserving the first HST Power Car in Wales and extremely grateful to Porterbrook for its donation. By adding 43056 to our collection, we can tell the story of Welsh Railways from early 1874 right through to 2019. Our plan for 43056 is that it will be subject to six months of conservation and cosmetic work before going on public display for Easter 2022. It is then intended that it will be moved undercover as part of project Dan Do, which we hope will be completed by the summer of 2022.

The Welsh Railway Trust was formed in 2021 by the merger of the Caerphilly Railway Society and the Gwili Vintage Carriage Group. It is based on the Gwili Railway in Carmarthen and is a registered charity (519531)

Contact Details :
James Buckley
Mobile : 07495 409291
Email : [email protected]
Website : welshrailwaytrust.wales
Image Details
HST Power Car 43056 by PAFC1015
Used under licence Attribution-NonCommercial 2.0 Generic (CC BY-NC 2.0)
Original image https://www.flickr.com/photos/tguppy37401/26010246547