Our historic rolling stock needs a roof over its head! Having rolling stock under cover will prolong its life between overhauls and allow us to dedicate funds and volunteer time to more restoration. It will also keep theses valuable artefacts much more securely.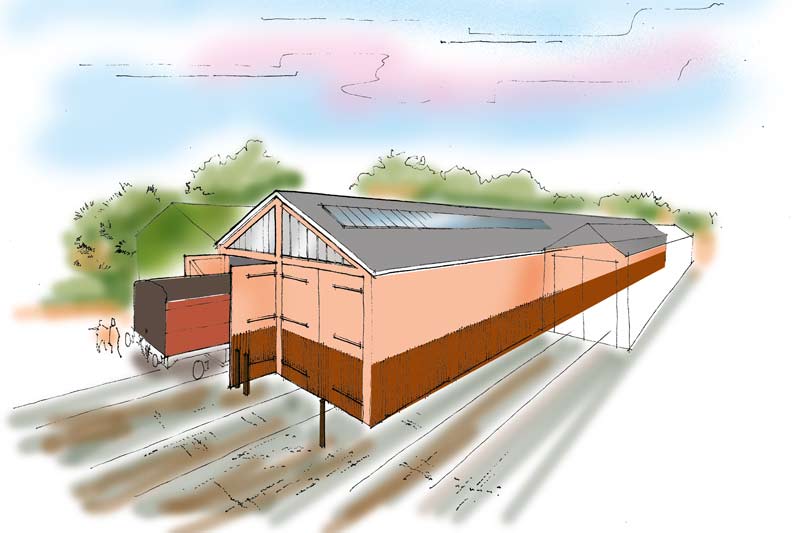 Working with the Gwili Railway Company we're planning to build a storage facility for both the Trust's Taff Vale Railway and Great Western Railway coaches as well as the Gwili Railway's standard British Railways Mark 1 carriages.
The carriage shed will allow us to obtain further historic Welsh carriages for display and create a educational classroom facility. Potential funding partners are fully supportive of a building with an emphasis on display, education and storage.
The full cost of the proposed building will be £300,000 and we have informal pledges of over half this amount provided we can raise the remainder.
We are therefore looking to raise a further £150,000 to complete the funding package and to allow construction to begin. Just Giving is the easiest way for you to donate online, cheques can be sent to the railway by post. See our news section for pictures and updates.
Please see the Dan Do Appeal page on the Gwili Railway Company website.